Redevelopment Activities
Establishing the new infrastructure for the welfare of the villagers, their day to day activities along with future development were taken into consideration, so that the living standard of the people may be enhanced. This consists of developing internal and approach roads, providing safe drinking water, toilets and sewerage system, schools for education, health centre, community centre, library, meditation centre, playground, skill development centre etc. Following activities take place under redevelopment.
Total 822 numbers of toilets were constructed in the panchayat with the help of district administration. Concept of adoption of one family for toilet construction was launched to help very poor families. The State Government declared the village as the first village of the district as open defecation free (ODF) village and included in clean India campaign also.
Sewerage line having length of 2 km with the diameter 450 mm was laid throughout the village. Each toilet of Dhanora village was

connected to sewerage line through inspection chambers and manholes. Probably, it is the first village having Sewerage facility with Sewerage treatment plant in India maintained by the villagers themselves.
For development activities, the people of the village have collected funds and contributed labour. The most of the labour work was done by the villagers only; by way of voluntary contribution in the form of labor i.e. SHRAMDAN.
1) Toilets construction
2) Sewerage line Work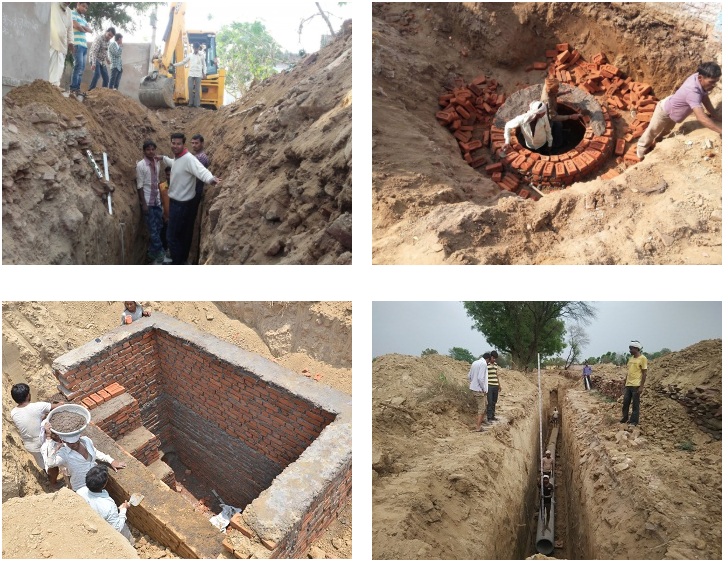 3) Road Construction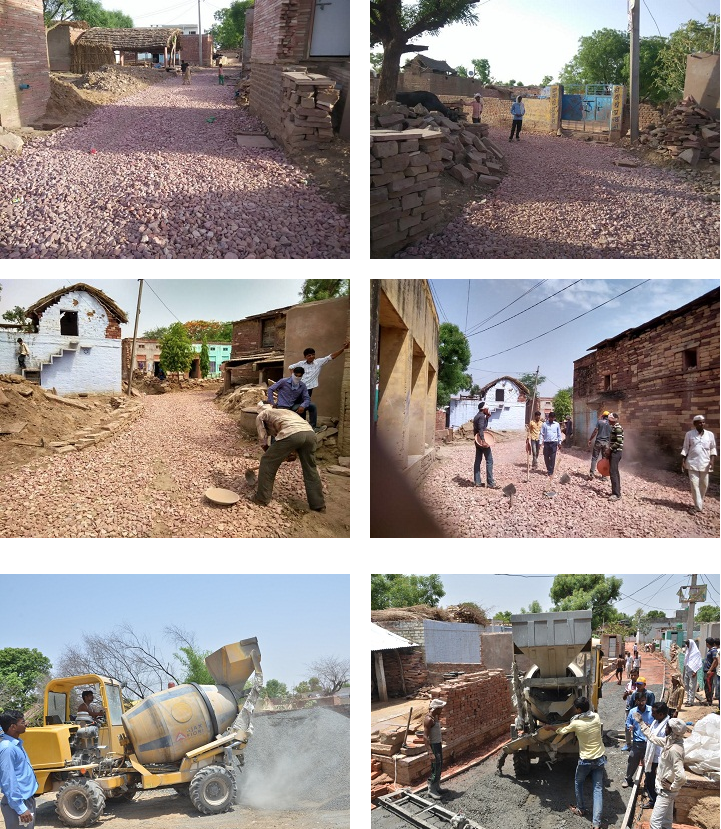 4) Community Hall and Library Construction
5) Meditation Centre Construction Work
6) information centre and rural development training centre
The work for information centre and rural development training centre will soon start.